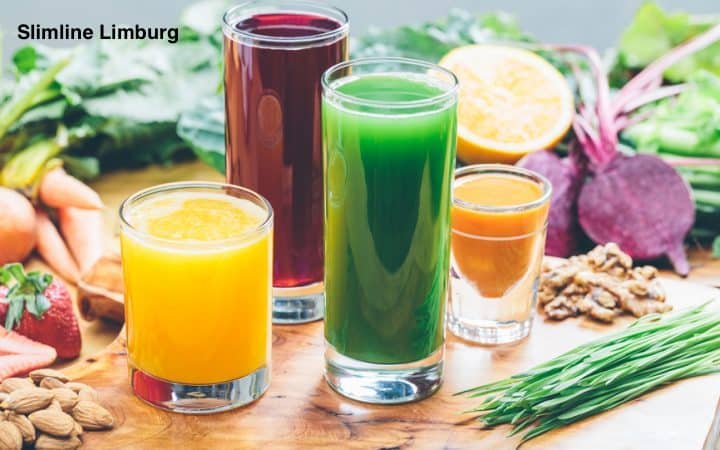 The liver is the largest multitasking organ and has an incredibly important influence on how you feel.
Functions of the liver:
Breakdown and elimination of toxins, drugs and excess hormones.

Balancing your blood sugar.

Produce bile, which helps digest fat and cholesterol and stores vital nutrients. 

It's the incredible 

hero of your health so why not give your liver a 9 day vacation?

In return, you will get a healthy New Year!
What can you expect after this treatment?
Increased energy and vitality 

More beautiful skin
No digestive complaints
Regular bowel movements
Fresh breath
Clearer Sinuses
Fewer infections
Brighter eyes
sharper mind
Shall we begin?
Day 1
Gluten. Start by avoiding gluten. It has been proven that gluten, especially gliadin (wheat protein), can have an irritating effect on the intestines. Give your gut a moment of peace by avoiding bread, pizza, commercially made cakes, cookies, pastries and pasta. Also check the labels of all other commercially made foods for the presence of wheat and avoid these foods as well. Instead, buy alternatives that do not contain wheat and gliadin, such as oats, brown rice, rice cakes, quinoa, corn, millet or buckwheat.
Day 2 Milk.
If I told you that I breastfed another animal at age 50, would you think I was weird?
We adults are just not meant to drink milk. And you help your body detox by taking a break from dairy products from animal sources like cheese, cream, butter, ice cream, yogurt, and labeled whey or casein. Instead, buy rice, almond, coconut or quinoa milk, coconut, or tahini, or soy cream (or make your own with crushed cashews and water), or any nut or seed butter.
Day 3
Bad fats.
Take a break from all meats, all fried foods (including vegetables, chips, and chips), all processed foods with hydrogenated (or partially hydrogenated) oils, commercial mayonnaise, and all margarines and spreads. Replace with essential fats from fish (but not from fried fish), eggs, olive oil, raw nuts and seeds, and nut butters and oils. Don't cook with them! If you plan on using oil in cooking use only olive oil or coconut oil, mixing together is fine too.
Day 4. Caffeine.
Caffeine is treated like a toxin by the body. Give yourself a break from coffee, black tea, colas and diet colas, Red Bull and other caffeinated beverages. Reduce coffee to a maximum of one cup per day before the start of the detox. Otherwise, you could end up with a severe headache while detoxing your body. Replace with up to two weak cups of green tea, rooibos, herbal tea, or water. Stay away from the decaf.
Day 5. Alcohol.
Alcohol is the liver's enemy. Give your liver a complete break. Replace alcohol with tonic water or organic grape juice in a wine glass so you feel (and look) like you're drinking an alcoholic beverage.
New habits. A must!
Day 6. Drink.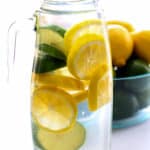 Drink 8 glasses of water every day, ideally filtered or natural mineral water. It is good for your digestive system if you drink a mug of warm water twice a day with the juice of a lemon, 2-3 tsp. This promotes the flow of bile, which removes toxic substances. For best results, drink this on an empty stomach.
Day 7. Eat raw vegetables every day.
Dark green leafy vegetables are rich in vitamin C, folate, chlorophyll and antioxidants. They are best eaten raw in a salad. Cooking destroys their vitamin content. Cruciferous vegetables such as broccoli sprouts, cabbage, cauliflower, kale, kohlrabi and kohlrabi help support detoxification. Onions (especially red), spring onions, shallots and garlic. These produce the sulfur needed for the detoxification process and can reduce inflammation.
Bitter vegetables stimulate bile secretion and thus support digestion and the elimination of waste.
Eat raw if you can!
Contact us for personal advice and guidance with me