What is Psychosocial Therapy?
Psychosocial therapy is an alternative form of treatment that is gaining popularity among many health professionals. This form of therapy helps people with emotional and psychological problems, such as depression, anxiety and trauma.
It involves various techniques aimed at changing behavior and attitudes, and improving emotional well-being.
It combines traditional psychotherapy with holistic approaches to healing, such as attention to lifestyle changes, diet and other natural methods.
Psychosocial therapy also helps people identify and address underlying issues that may be contributing to their emotional and psychological problems.
By addressing these issues, the psychosocial therapist can help the patient become more self-aware, build better coping skills, and find healthier ways to cope with their problems.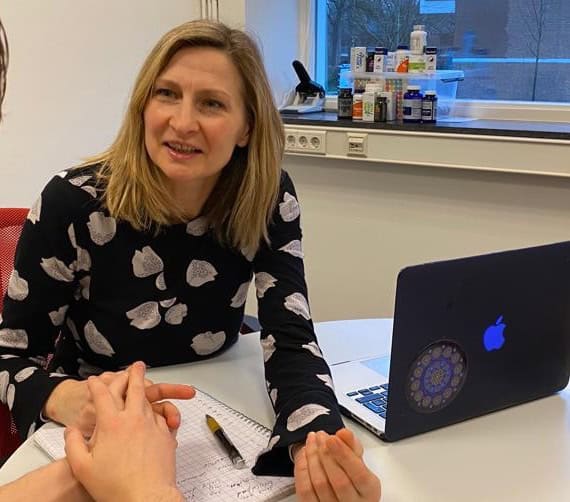 Who am I and how can you help?
I am one of the few holistic therapists who works simultaneously with physical and emotional complaints.
From my own experience and that of my children, I know how emotional problems affect your body.
What does a psychosocial therapist do and what methods does he use?
The psychosocial therapist works with the patient to identify the causes of their emotional and psychological problems, then develops a treatment plan that may include cognitive behavioral therapy, talk therapy, and other techniques.
Psychosocial therapist also focuses on the patient's unique life experiences and how they can affect their health and well-being.
By helping the patient build a sense of control and understanding, psychosocial therapy can help them make meaningful changes in their lives that can improve their physical and mental health.
A year that started with fear and sadness ends in light, love and joy. Thank you Elena for your help with this special learning process that I experienced last year. During the last few sessions I have indicated that things are getting better, especially emotionally and psychologically. I am very grateful Elena for coming my way!!! Kind regards, Debbie
What I found special about Elena was that she can easily combine scientific insights with alternative medicine and spiritual ways. I actually came in with an inflammation in my hip. To my surprise I was told that I had problems with my intestines, intestinal flora, etc. I was skeptical but wanted to find out everything. However, the examination showed that I had a wrong intestinal flora, inflammation, leaky gut and other things. Now, a few months later, I have more energy, less pain, have also lost weight (a good side effect). I would say listen to your intuition! I'm really happy with it 🙂
Thanks Elena! Every time, do I feel better after a meditation / conversation with you? You give peace and energy at the same time! Exactly what I need, and you always know how to feel that. Another big advantage that I don't have to go anywhere. Meeting online is ideal 🙂 See you again very soon. Love Fatima